I colori del nero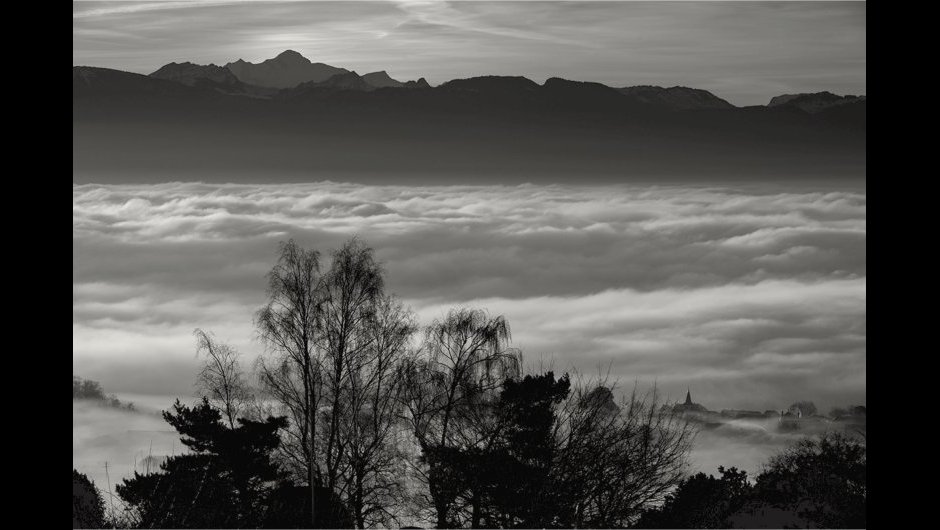 Exhibition Dominique Laugé in Milan
17 May– 23 July 2022
Opening hours : Tuesday to Saturday 10.00 -13.30 / 16.00 - 19.30
---
Platinum-palladium prints
On Tuesday 17 May, La Galleria 70 opens Dominique Laugé's personal exhibition I colori del nero. The French photographer who, over the years, has made himself known with his sumptuous colour images, this time presents 28 precious black&white platinum-palladium prints, result of encompassing and long lasting technical researches.
The fascinating range of colours that sometimes seems to attain authentically picturesque quality is replaced, in this case, by an incredibly rich diversity of blacks and greys, with nuances and declinations which perfectly succeed in taking the place of colour. Moreover, since black&white is the primary means to bring out the qualities of composition in photography, one can appreciate here, still more clearly, this ability with which Laugé has always known how to transpose in the scene nature's own geometrical harmony – an ability that makes his work so unique and unmistakable in terms of style.
Mostly, the pieces on show belong to the repertoire dear to the French artist, that of landscapes, which in some cases, especially in the recent period, attain to pure abstraction.
For Dominique Laugé, it is a great return to the darkroom he had abandoned at the beginning of the nineties to experiment with digital techniques that have brought his images to their actual level of excellence.
Original italian text : Eugenio Bitetti
(English version : CLP)
Galleria 70 - via Pietro Calvi 2
20129 Milano tel. 02 39680256
cell. 349 8057442 www.galleria70.eu
eugeniobitetti@libero.it