Old-timers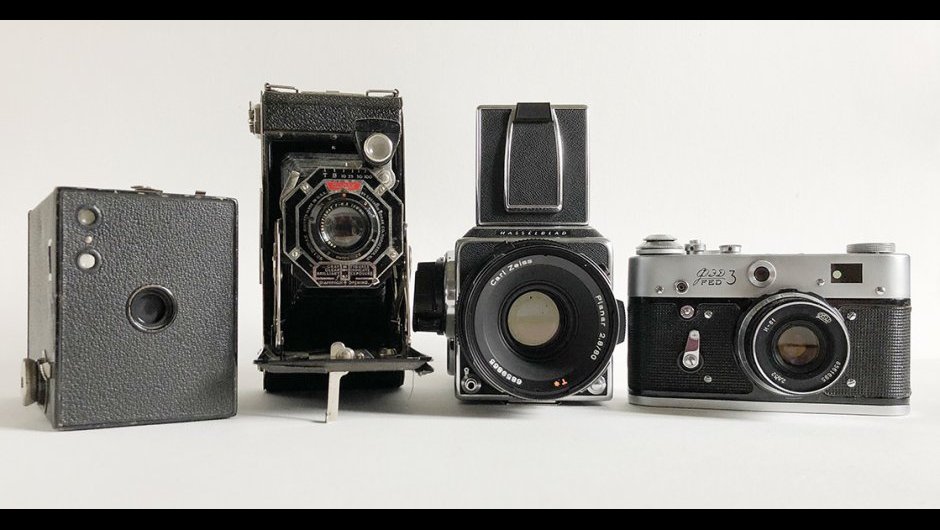 How to use ancient cameras
The Centre pour la photographie in Gaillac owns a series of functioning cameras of bygone days and offers a workshop on a week-end to learn how to use them.
Dominique Laugé will be with you to discover or rediscover the pleasure of handling those veterans produced from the end of the XIXe century to the nineties.
Old-timers :
• Kodak n°2 Brownie
• Icarette 6x12
• Kodak Folding n°1
• Coronet
• FED-3 35mm
• Hasselblad 500CM
• Lubitel 166B
• Fuji GW670 6X7
Program :
• choice of the best film for the camera
• determination of ideal exposure for each camera (light measure with a light meter)
• outdoor shooting
• processing and contact printing
Rate for the week-end with material and lunch at the Centre included : 250€.
Group size : 5-6
Should the government issue emergency measures, participants will be fully reimbursed.
If you find it difficult to understand the information given in French in the attached documents, please get in touch with us.
Photo : Dominique Laugé